Video:Gusti'85: Nymphenburg Gardens|Munich 1995
Video:Gusti'95: Vienna|Vienna 1995
Video:8th Street Memories 1958-1974|Out of Africa 1954-1999
Video:8th Street Memories 1958-1974|Out of Africa 1954 - 1999
Video:Gusti'85: Nymphenburg Gardens|Gusti in Munich 1995
Video:Gusti'95: Vienna|Gusti in Vienna 1995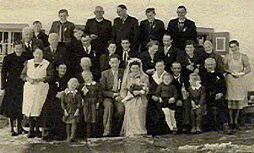 Born 1925 in Mariahilfe near Brunn (Brno) Czechoslovakia
Grew up in Wolframitz (now Olbramovice) and attended college in Znaim studying economics.
German speaking Bohemians were expelled in 1946 and the family was assigned working places on farms around Freillassing.
Married Georg Graspointner in 1952 just before they migrated to South Africa ...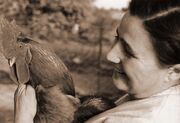 Links:
Ad blocker interference detected!
Wikia is a free-to-use site that makes money from advertising. We have a modified experience for viewers using ad blockers

Wikia is not accessible if you've made further modifications. Remove the custom ad blocker rule(s) and the page will load as expected.